Announcement: Book Exhibition Information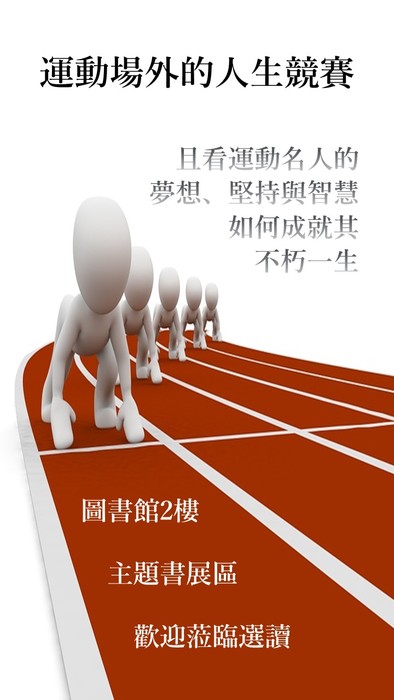 The library will hold a book exhibition with a theme about sports celebrities.
We hope that by watching the dreams, persistence and wisdom of sports celebrities, we can learn how to achieve an immortal life.
The book exhibition will be on display at the theme book exhibition area on the 2nd floor of the library.
Welcome to the library to study.
P.S. Click here for the list of book exhibition
National Sports University Library invites